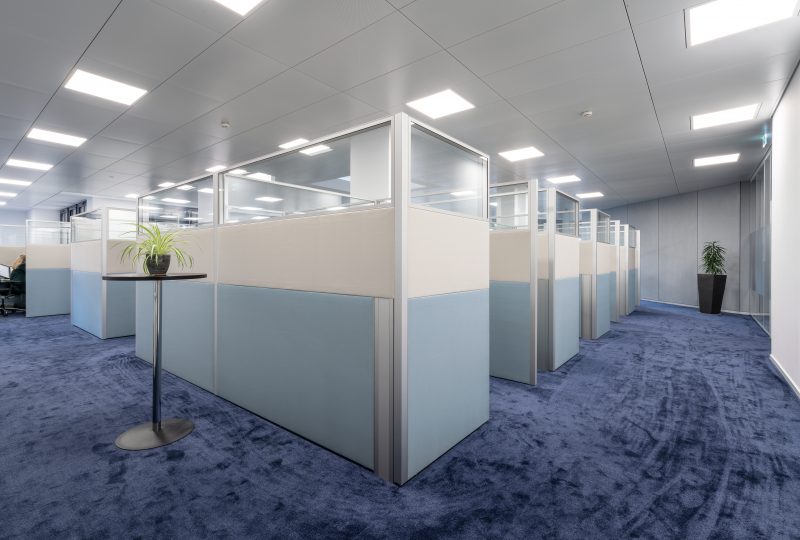 Initial situation and goals
The customer service of Volksbank Baden-Baden Rastatt eG (telephone access channel for customers) is now the largest "branch" in which 22 qualified bank clerks work. They accept up to 1,000 calls a day and handle all services for private and corporate customers.
The previous premises in Baden-Baden were too cramped and sub-optimal in terms of workplace equipment – especially in terms of discretion and sound insulation.