The acoustic walls have a sound-absorbing effect both internally and externally.
Choose from 50+ colors to make the phone box fit perfectly in your office.
Provides space for laptop, smartphone, documents and your coffee.
Battery empty? The power socket and USB ports are optimally positioned.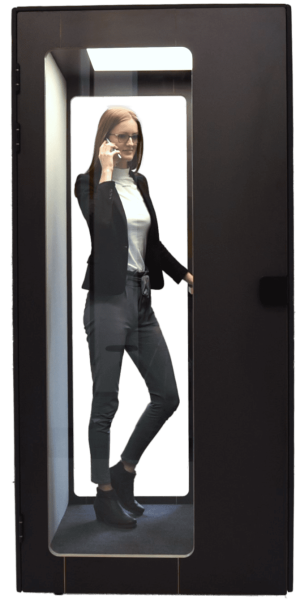 The telephone box should be in a new place? No problem.
Real glass for an open feeling of space and easy cleaning.
Day bright and optimized for screens as soon as you enter the phone box.
The ventilation fans are activated by a motion sensor.